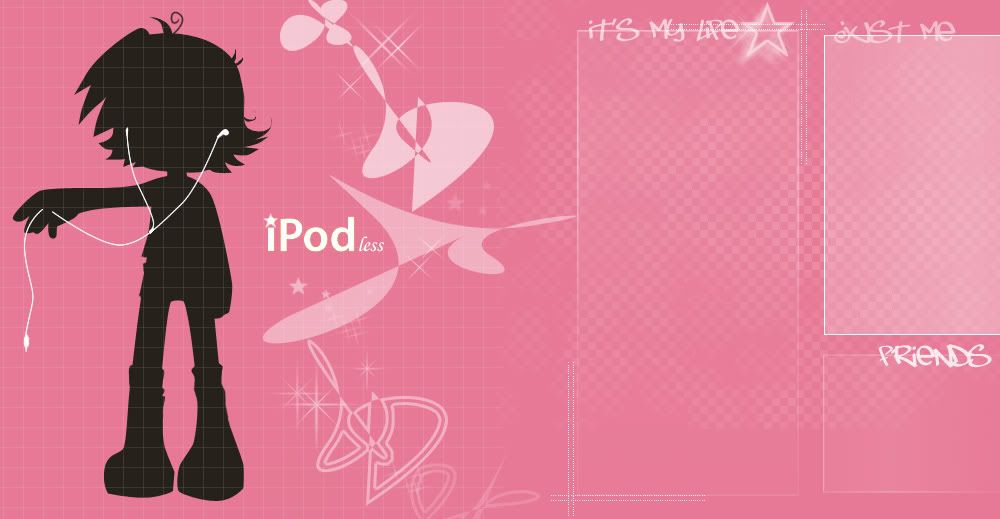 #vanessa;
the average
goddess,
the compulsive
shopaholic,
the absentminded
ditz,
and just a little
insane.
240788-->leo;
ex-IJTP.4/nine2004;
cjc.
1T05
;
swimmer
; drama mama; councillor;
laugh_out_loud247[at]hotmail[dot]com;
# resolutions;
1. participate more actively in CYF/Mustard Seed.
2. participate more in CCAs.
3. be a better older sister.
4. be a better daughter for once.
5. get good grades and maintain them.
6.
listen
, not talk. (this applies to class too!)
7. have a journal/diary.
8. be a friend to everyone.
9. remember important dates.
10. stay happy, even when the tears fall. :)
# linkage;
pinkstilettos;
temporary insanity;
guestbook;
poetry;
Sunday, June 27, 2004

Loving, hopeful, open. Likely to carry on an romance from afar. You are The Window Shopper.

You take love as opportunities come, which can lead to a high-anxiety, but high-flying romantic life. You're a genuinely sweet person, not saccharine at all, so it's likely that the relationships you have had and will have will be happy ones. You've had a fair amount of love experience for your age, and there'll be much more to come.

Part of why we know this is that, of all female types, you are the most prone to sudden, ferocious crushes. Your results indicate that you're especially capable of obsessing over a guy you just met. Obviously, passion like this makes for an intense existence. It can also make for soul-destroying letdowns.

Your ideal match is someone who'll love you back with equal fire, and someone you've grown to love slowly. A self-involved or pessimistic man is especially bad. Though you're drawn to them, avoid artists at all costs.
hahaha. eh! it sounds like me. hahaha. go
here!
to take it. hahaha cute! lols. hmmmm let's see. oh! stayed up to watch the match last night!
HOLLAND WON
sweden, 5-4 on penalties! omg! hahaha. it was so nerve-wracking okay. and my brother kept telling me to shut up 'cause i kept squealing. hahaha. cocu rocks can! hahaha. my bro said he looks like a psycho but he's shit good! but he got kicked in the balls. hahaha poor thing! was grabbing his balls on INTERnational tv. hahaha! ok, i shall not be obscene! ooh and van nistelrooy too! really like the way he plays and how he, like, scores? haha or at least, tried to score? hahaha. it was fated ok! no one scored until the penalties. every bloody ball hit the posts or crossbar or were caught by the goalies (Van der Saar rocks!) and when it came to the penalties, even the announcer was like "holland's shoot-outs are, simply, awful." hahahaha. practically didn't dare watch! gosh. haha but i'm SO HAPPY! hahaha. bert! you owe me moneyyyy! hahaha. yayers. -beams!- x)
so today. at least She let me off from swimming training. that's it man. NO MORE TRAINING! hahaha. i'm like that, i can start some activity with complete gusto and enthusiasm (and sucker everyone into buying stuff for that sport/activity for me as well.), but after a while, i sort of fizzle out. hahaha. unless there's someone there to keep me motivated. my own self-discipline and determination isn't much. hahaha. oh well. hmmmm. went for tuition and how come no one else stayed up! haha. She has released me from studying today but She wants to check my homework! HOW?! this is what i've done thus far:
Chem:
paper1s for all 3 papers.
Emaths:
1 full paper (mostly?) and 1 paper1.
English:
1 speech, 1 comprehension (everything)
Physics:
a few questions?
Geography:
none.
Amaths:
none.
Lit:
none.
Social Studies:
none.
uhh... haha? ooops. -sheepish grin- i promise i'll work harder. i promise myself! hmmmm. oh and i finished
Boy2Girl by Terence Blacker
already. it's damn cute ok! everyone must read. definitely! -nods vigorously- haha. ooh and the new one i'm reading is quite cute too!
StarStruck by Cathy Hopkins
. excerpt!-->
Girls don't know how lucky they are. If they get turned on, or whatever, who's to know? They can keep it secret. But for boys it's deifferent. When we first start noticing the girlie bits of girls - a glimpse of boob, a hint of thigh - wahey, Polonius Plonker is up and ready for action, with his silent salute to all things feminine.

*~*~*

I was hoping I'd get a hairy chest, but I don't think it's going to happen. So far, I have four hairs: three on one side of my left nipple and one on the right. Elsewhere is all as per normal though, armpits, legs, pubes. Mac knows this interesting thing to do with pubes. A mate of his from London had shown him. (He lived there before his parents got divorced.) You pull out a few of your pubic hairs and put them in an ashtray or something. Then you light them with a match. It's amazing: they dance. Seriously - dance. It's a real laugh. Course, after Mac had shown me, we wanted to show Cat, Becca and Lia and see if girl's pubes did the same. But they came over all coy and prissy and said it wasn't ladylike. Girls aren't really impressed by stuff like that.
hahahahaha. damn hilarious! lols! see, this is what boredom does to you. okay, i'm outta here. x) ooh. but one more thing.
Vanessa loves Holland!! And Cocu!! And Van Nistelrooy!!


might have to peel me off the ceiling.
i'm like a soda that's been shaken up... boom!
i find your playfulness appealing.
that cat and mouse chase,
on your mark, get ready, go.

send you a drink, see what the deal is.
held up your glass and blew a kiss, and took a sip.
when you were finished, back to business,
you and your girlfriends group up,
this is how you draw them in.
she smiled
at 1:23 PM
Get awesome blog templates like this one from BlogSkins.com